We are experts in social media marketing, a team of professionals who want to help you sell your brand, gain followers and multiply your sales thanks to social networks.
Ready to improve your feed, be more active and gain more followers?
Instagram is the fastest growing form of social media, but many people are unaware of the many ways they can use it to increase their business. Our service is great for small and big businesses, we can help you establish a brand identity.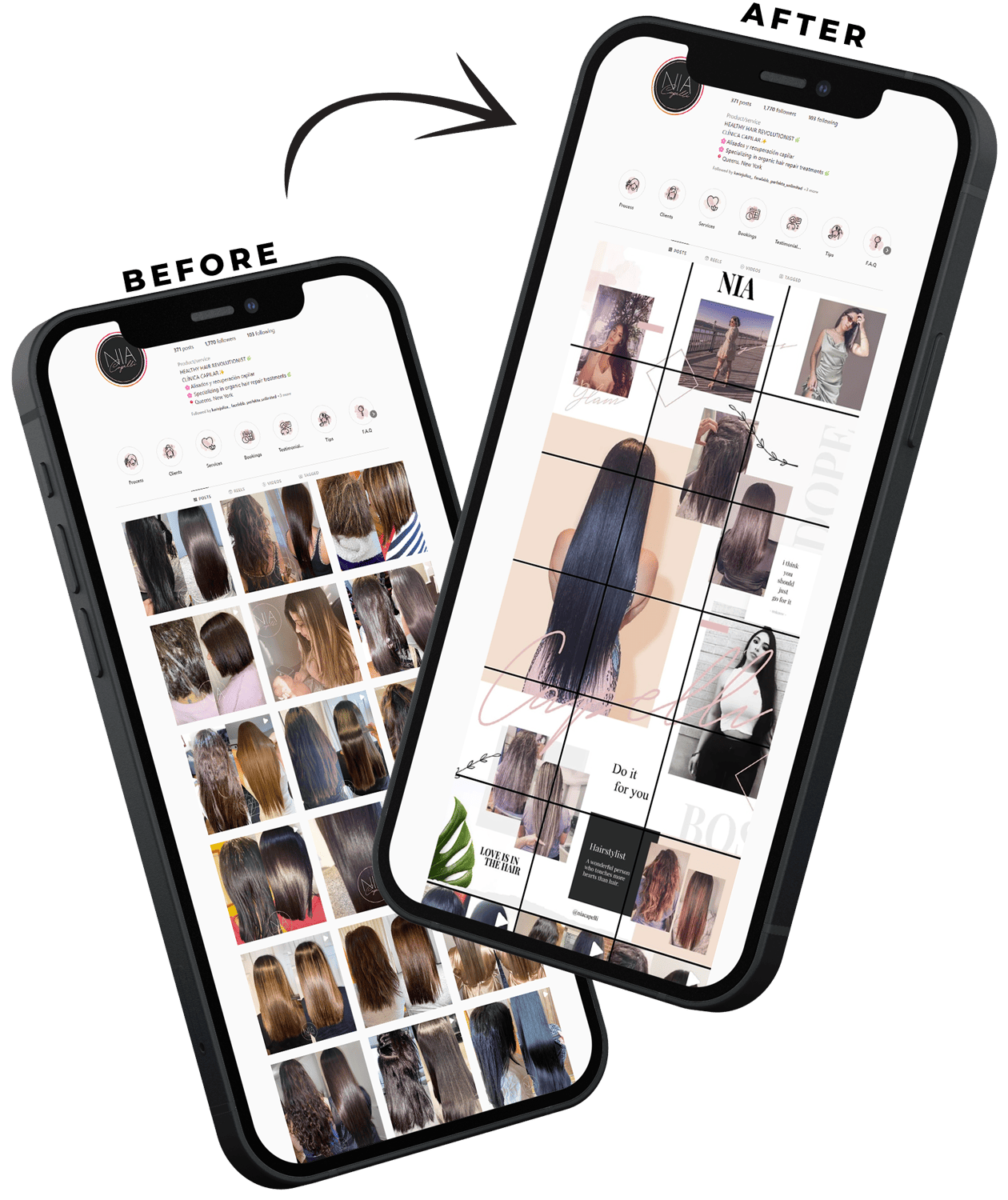 Entrepreneur
1 Daily post on IG feed & stories​

Digital Strategy focused on Instagram​

Creation of graphic pieces & basic videos

Posting on Instagram and Facebook​

No contracts, cancel anytime
meeting all your design needs!
Do you want to position your brand, gain followers and multiply your sales thanks to social networks? With us you can do it!
Working hand in hand with Perfekta Unlimited you will have at your disposal a community manager and a designer who will take care of the content strategy you need.
Have questions? Check out our FAQ section below. You may also contact us at [email protected] 
Our clients are happy with us 🙂
Perfekta is amazing, best graphic designer used to date. Professional and gets all work done quickly
Jared Overeem
Overdrive productions
Perfekta is truly amazing! I hired them to design my website, business cards, menus, and my flyers. I cannot tell you how happy I am with all of my results.
Nichole Gerakaris
Luxy Lady
I legit couldn't give any graphic design agency a higher recommendation then PerfektaNY! I promote several events at a time and need professional graphics done daily and these guys fkn deliver every-time.
Matt Ward
LTE Ottawa Entertainment
Very professional company with great competitive pricing. Signed up for monthly daily flyers and have not been disappointed yet and it's been months.... 5/5 stars I give them.
Gregg Licata
Owner at TILTZ Sports Bar & Arcade
This is a great, and I mean Great! business. the work and the price is stupendous, and most definitely will be coming to PERFEKTA from here on out for future events... very responsive, polite, and informative... answered every question, very well done..
Jonathan Ruiz
Promoter
Frequently asked questions